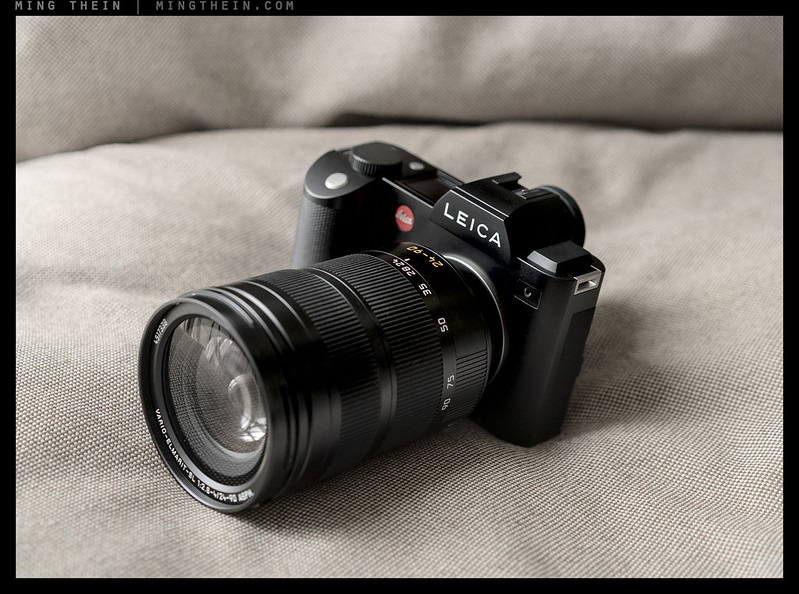 Minimalist Leica with a hint of several other cameras' DNA. Doesn't look that big, does it?
What would you get if you crossed a Q with a T and an S?
Not an unpronounceable algorithm for a consulting firm or a new Cadillac, but the 2015 Leica SL Typ 601. The SL is probably closest to an S (S Light?) and really does blend the choice bits of the DNA from each these three cameras into something that takes the fight to the Japanese brands – albeit with a few caveats.
Notes: I've had a few days with a final pre production SL and 24-90 thanks to Leica Asia Pacific, which is enough to form some preliminary impressions but further testing of a production sample will be required to evaluate all elements of the performance envelope. Sean Reid also has additional testing. More images from me with the camera can be found in this flickr set, and you may recognise some images from the Paradise Lost series. Images were processed using Photoshop Workflow II and The Monochrome Masterclass.