Today's photoessay contains the stills from the video of the shoot – there are also high resolution versions available for your pixel peeping pleasure at Hasselblad.com. There aren't that many images simply because the setup for each one was quite extensive, and we were limited to a small window of time where ambient was dark enough for a long exposure, and bright enough to have some trace; too dark and I also had problems composing. You'll notice a few other tricks in this series – there's high speed sync flash involved, a little PS merge in one case (we only had one car!) and some interesting lighting…enjoy! MT
A big thank you to Koenigsegg for support and logistics, and Angelholm Airport for air traffic control. This series was shot with a Hasselblad H6D-100c, 50, 100 and 150mm lenses, several Broncolor Siros 800Ls and a DJI Matrice 600 drone. Postprocessing was completed using Workflow III.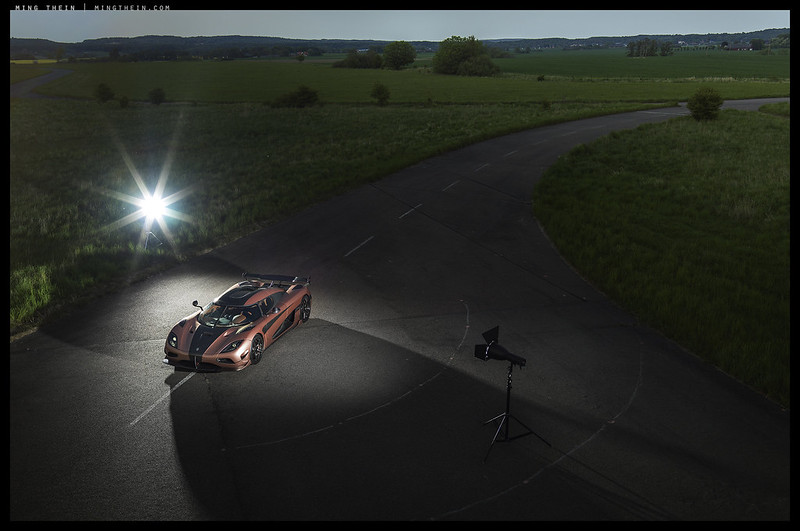 __________________
Ultraprints from this series are available on request here
__________________
More info on Hasselblad cameras and lenses can be found here.
__________________
Visit the Teaching Store to up your photographic game – including workshop videos, and the individual Email School of Photography. You can also support the site by purchasing from B&H and Amazon – thanks!
We are also on Facebook and there is a curated reader Flickr pool.
Images and content copyright Ming Thein | mingthein.com 2012 onwards unless otherwise stated. All rights reserved