I thought I'd present this set a little differently, in the vein of variations on a theme: one with, one without man, in similar situations. They might or might not have been the same subject, they but I think each pair of images is somewhat interchangeable depending on the end use intent – sometimes, you want the people, sometimes, you don't. Each image is of course optimised for the subjects that did eventually get included – compositionally and presentation-wise. You cannot simply add or remove one element and expect the rest of the composition to remain balanced. Construction is a messy but never ending and necessary business so long as the needs of the people keep changing; whilst some images may look familiar, they're part of a very long term and ongoing project for the same client. One of the challenges during assignments like this is to keep a level of consistency of visual style, but at the same time with little riffs and variations on it to stop the material from becoming repetitive or boring – more so when you're dealing with the same subject that's changing at at relatively slow pace because of the scale of the project. Not easy, but very rewarding…MT
This series was shot with a Hasselblad H5D-50c and H6D-50c and processed with the Monochrome Masterclass workflow. With thanks to Chun Wo Construction Holdings Limited, Hong Kong.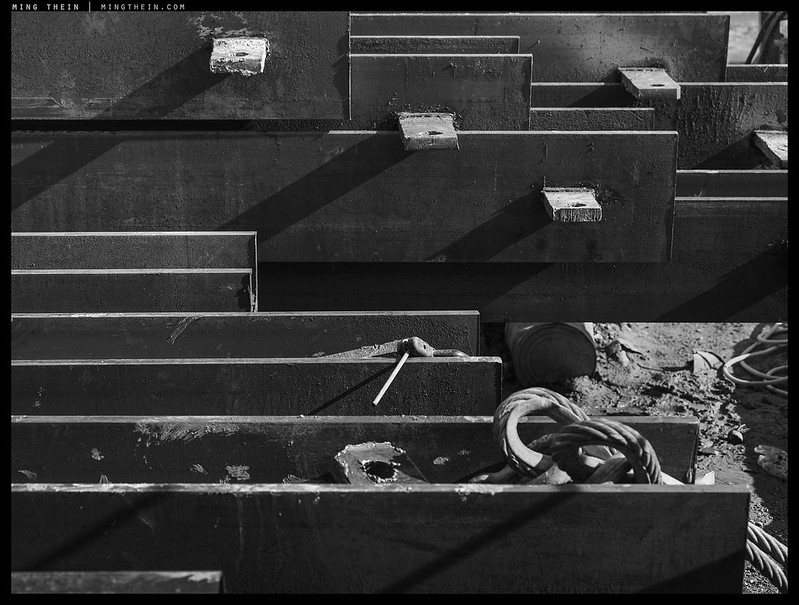 __________________
More info on Hasselblad cameras and lenses can be found here.
__________________
Visit the Teaching Store to up your photographic game – including workshop and Photoshop Workflow videos and the customized Email School of Photography. You can also support the site by purchasing from B&H and Amazon – thanks!
We are also on Facebook and there is a curated reader Flickr pool.
Images and content copyright Ming Thein | mingthein.com 2012 onwards. All rights reserved