Melbourne threw one enormous challenge at us: the weather. Those who live there weren't surprised, but personally not having lived there for the better part of 20 years, I forgot just how indecisive and rapidly changeable it could be. If the days start off clear and bright, they landed up stormy. If they started off with rain, by the time 4pm rolled around, you wished you were wearing shorts and a t-shirt because it might be 30 degrees in the sun. Though it provided considerable sartorial confusion, it did also allow a wide variety of shooting conditions to be experienced – everything from what to do when there's no light, to how to handle extremes of contrast when your camera can't hold everything.
I admit this is perhaps more of a documentary photoessay than a report; by now the Making Outstanding Images formula is mature (as it should be after 12+ iterations) and evolving. The initial, simpler lessons are now on video in Oustanding Images Episodes 1-3 – as was always the intention – with the tougher topics of perspective use, structure, composition, balance and storytelling being taught in person on the first day, together with the all-important continuous feedback cycle.
The second day moved on to an exploration of style, interspersed with the occasional creative exercise to keep the juices flowing – both shooting in place and with severe equipment limitations (you may spot some iPhones later on) to focus back on the fundamentals of composition and light. Day three, however, is where everything comes together: the importance of editing, critique, vision and workflow are integrated into the production of a final result – both post processing to and end vision, and post processing with a particular style in mind.
We had the benefit of using the excellent Aperture Studios in Richmond, Melbourne – run by one of my former classmates – which not only had an enormous screen to view the process on, but also ample space to view and enjoy what I think of as the ultimate final result for photographers: prints. To this end, I brought along the Ultraprints (and experiments) and magnifiers – this is something I'll be doing for all future workshops as I believe it's very important for photographers to see what can be done with the images beyond online viewing – I think all of the participants will agree that the viewing experience was something else.
I certainly had a very enjoyable three days with a great bunch of people – thank you very much for your enthusiasm and support!
There are more images from the workshop here on flickr; as usual there aren't any of me teaching because well, I was teaching. I'll be posting my final cut from Melbourne in due course, both on my flickr stream and in curated photoessays on this site.
The next workshops will be the Havana Masterclass and Making Outstanding Images London at the end of April and mid-July respectively. I'm going to run a poll in the next couple of days to see where people would like me to go in the second half of the year – it's time to start planning…MT

Occasional disagreements over equipment superiority occurred…but on the whole, I was quite surprised by the diversity of carry. Mirrorless dominated, though it's difficult to say whether that's an industry trend or something to do with the nature of the audience here (and thus the participants).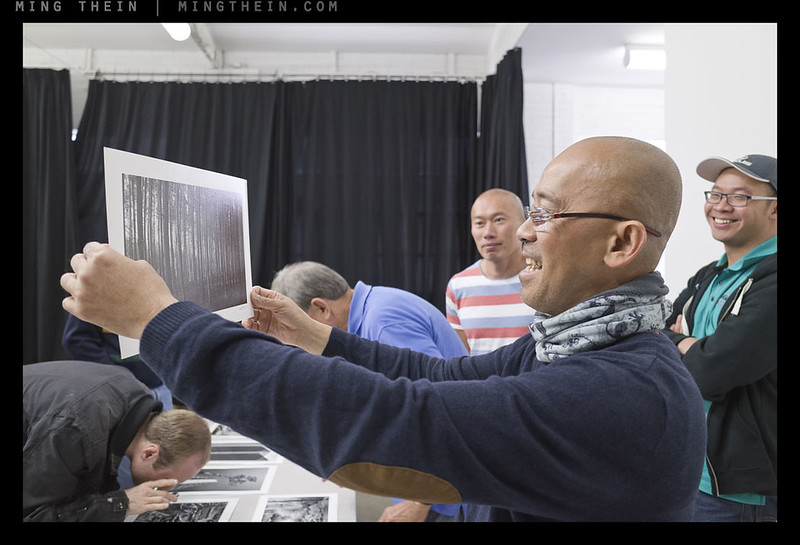 ____________
Visit the Teaching Store to up your photographic game – including workshop and Photoshop Workflow videos and the customized Email School of Photography; or go mobile with the Photography Compendium for iPad. You can also get your gear from B&H and Amazon. Prices are the same as normal, however a small portion of your purchase value is referred back to me. Thanks!
Don't forget to like us on Facebook and join the reader Flickr group!
Images and content copyright Ming Thein | mingthein.com 2012 onwards. All rights reserved