It's been a long time coming – over a year since I first used the camera – and I will apologize for two things in advance: both the length of time it's taken to complete, and the absence of any kind of objectivity since somebody will point out I work for Hasselblad. But I'll remain a photographer first and foremost, and I have the luxury of a little distance as the X1D as a product predates my tenure, but the harder task to assess what the real impact of the X1D as a new product category has been some time after release. The two main reasons for the delay are because I also have a H6D-100c in the stable, which serves as my primary camera (and whose files are understandably seductive to both photographers and clients – and yes, I probably need to do a mid term on that one, too) – and, at the risk of getting fired – until recently, I haven't felt like the X1D is fully complete. Let me explain…
It's normal in the consumer electronics industry to launch products with incomplete firmware – think of how many updates your iphone will receive in the course of its lifetime before you eventually upgrade. Whilst some of those limitations are functional, others remain a work in progress and affect stability or basic operation. The X1D was developed on a shoestring at a time when there was very little going for Hasselblad, and the team did a remarkable job to put out not just the X1D but also the H6D at the same time (they use the same platform). Some of the design and engineering choices made back then were a consequence of those constraints, but have lead to some complications to implement things later on – one of the reasons why a 'final' firmware has been so delayed. That, and trying to reorganize production to be efficient enough to fill the very large number of back orders. I myself have not had a chance to use final production hardware for an extended period until a few months ago simply because there were no spare cameras – everything went to filling customer back orders. But enough of the internal logistics.
The X1D uses the same Sony 44x33mm 50MP CMOS we know and love from previous cameras since 2014 including the H5D-50c, CFV-50c, H6D-50c, Pentax 645Z, Fuji GFX and Phase One IQ250/350 series. It's a tried, tested and proven sensor with a good 14-15 stops of dynamic range, very low noise properties and fairly large pixels for forgiving diffraction characteristics. It is a native 14 bit sensor, but we do the data handling in a 16 bit space (as with previous cameras, and the H6D-100c, which has a true 16 bit sensor). Unfortunately, the sensor design lacks phase detection photosites, and is severely limited in two areas: live view readout (at reasonable resolution) is only 37fps, and a full sensor flush takes 300ms*. Important takeaway number one: this was not designed from the beginning as a mirrorless camera's sensor. The fact that both Hasselblad and Fuji managed is quite a feat, and required several engineering workarounds.
*The 'rolling shutter' duration. Whilst individual lines can be read out at up to 1/10,000s, it takes 300ms to read the entire sensor. This results in exposure shifts and bending of verticals if the camera or subject moves during the readout period. So, whilst electronic shutter is possible and is now offered from FW 1.19, it must be used with caution especially with moving subjects.
All in all, this means that image quality is a known quantity: it matches that of the H5D-50c and H6D-50c, which is to say – short of the 54x40mm 100MP sensor, is about the best you can get today. Like all Hasselblad cameras, sensors used in the X1D are individually profiled to a fixed reference color standard at all ISOs – I shoot the X1D comfortably to ISO 12,800. In fact, each camera has nearly half a gigabyte of calibration data in it. I believe Hasselblad is the only company to do this – it's one of the reasons output is so spectrally neutral and tonally natural across the sensitivity range, and no dark frame subtraction is required even on exposures up to one hour. Color accuracy is one of the main reasons I switched; those of you who have Workflow III will see that the Hasselblad profiles have almost no adjustments, and by far the least HSL adjustments of any camera included. Individual sensor calibration also means consistency is excellent – my H5D-50c, H6D-100c, CFV-50c and X1D all produce identical tonal response (with the exception of course of the H6D-100c, which has a bit more dynamic range extension at either end).
In my time with the initial prototypes back in June 2016, and whilst producing the video – I took away the impression that the X1D was really a distillation of the critical bits of digital photography. Not in the sense of adding digital functions to a fundamentally film-era design, in the way a CFV/V camera or Leica M is – but in a way that leaves the digital controls like ISO and WB etc. easy to access. The body has refreshingly few buttons and even then, you can pretty much ignore most of them if you choose – which I do. The screen is touch sensitive, which is great for double tapping and checking focus or changing deeper level settings, but most of the time – it's just set exposure and shoot. On top of that, build quality is very much old school solid as well: not surprising as the camera has two main shells and a top plate, all of which are machined from solid aluminium billet. External surfaces are all metal or rubber, with only the hotshoe area (wifi antenna) as the exception. It feels solid, and carved of a single piece, in a way that few modern cameras manage. Ergonomics are sound and comfortable for a long day of shooting (though personally, I'd prefer a more inclined shutter angle).
Which brings me to one of the biggest bugbears I have with the new platform. The H5D-50c and CFV platforms took about 2.5sec to boot, which was on the slow side of acceptable if you were going to switch the camera on and off regularly between shots or groups to conserve power during the day. I could usually get through a day with two batteries on the H5D; three would be a heavy day of commercial reportage and probably 10 hours of nonstop shooting. Whilst this didn't change much with the H6D because the camera does not run the sensor or live view most of the time, it did with the X1D: it is of course a live view only camera with no optical finder. This means not only do you have one of the two screens always on, you've also got the sensor always on – something that uses considerable power and generates significant heat. Until recently, this meant four or more batteries for a full day.
However: there's good news. Whilst the startup time is long as the camera is booting effectively a complete operating system (no ASICs, they were too expensive at the time of development) – there's a quick standby mode that puts the camera to sleep, locks out the buttons and switches off sensor and screens – all that's required is a quick press of the power button. In this mode, the back status LED stays red and it can be woken up (or put back to standby) instantly with another quick press of the power or shutter buttons – much like putting your laptop to sleep by closing the lid, or turning the screen off on your phone. The result? Similar shooting patterns result in 1-1.5 batteries per day instead of 4-5, and the camera is always ready to go. Just do a full startup/shutdown when you start or end for the session.
Another popular complaint has been one of overall operational speed: whilst I feel this is partially expectation management since there are now more users moving up from smaller sensor options (i.e.: faster) than down from legacy MF (i.e.: much slower), it's also due to setting choices and shooting style. I leave my camera in MF (AF-D on the back becomes AF-ON by default), image review off, RAW only. Aperture priority with auto WB, auto ISO and quick exposure adjust on. Shot to shot time is fast, and it returns to live view immediately after flushing the sensor – that 300ms hardware-limited time mentioned earlier. Total release lag is of the order of 80ms or slightly less, including the EVF refresh. Could it be faster? Always; but is it too slow? Definitely not.
The one thing area where some major room for improvement remains is focusing speed – there are limitations stemming from the sensor not having PDAF (CDAF requires back and forth scanning to determine optimum contrast); from the sensor's refresh rate; and from the physical size of the lens elements that have to move around. We could easily improve the latter for better outrigh speed, but accuracy is still limited by the quantity of data inbound. To fix all parameters will require a new generation of sensor, and hopefully one that includes PDAF to make continuous tracking usable, too – it's not so much about sport as being able to compensate for slight subject motion and the reduced depth of field from longer real focal lengths.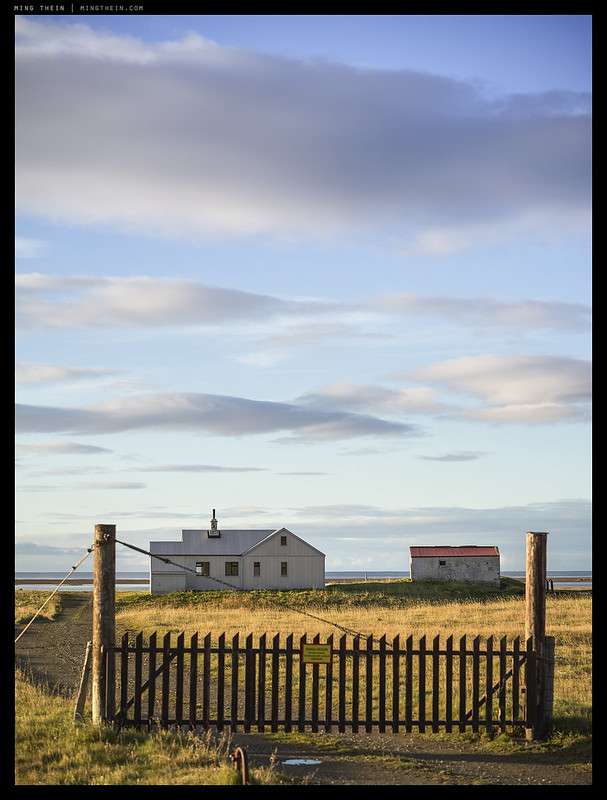 At least operationally things have become much easier following the repeated firmware updates – the latest FW 1.20 included use of the LCD as an AF trackpad and resizable focusing boxes; FW 1.20 brought movable magnification areas and full operation of all camera functions – most importantly focusing related – in the EVF only. Additionally, we've seen addition of support for the HTS tilt shift adaptor (via the X-H system adaptor) for camera movements and fully profiled optical corrections via Phocus; electronic shutter capability; multiple focus points and focus point size adjustment; exposure warnings; focus peaking; GPS support and a lot of stability improvements and bug fixes. The apertures have also been recalibrated slightly to avoid octagon bokeh wide open (they now open beyond the physical lens element diameter so the limiting stop is circular), which also gains a little speed (about 1/4 stop or so). We've also had additional lenses (albeit somewhat delayed due to demand) – 30mm, 120mm macro, with a 21, 65 and 35-70 on the way. I know there are quite a few more lenses in the pipeline, some of which will address specific frequently noted limitations of medium format systems in general. Designs are all-new and take advantage of both the latest optical advances as well as sensible compromises: if we can correct something easily in software (e.g. vignetting) there's no point in making the lens significantly larger, heavier and more expensive to avoid doing so – it simply doesn't make sense given the size and positioning of the system, and the physical limitations of large image circle lenses to begin with. Having a very short flange distance to work with also opens up significant options, and not just through the possibility of adapted lenses but also at the wide end: the 30mm is arguably the best wide angle medium format lens I've used (and one of the best wide angles, period) – but is two thirds the size and weight of the H system equivalent, as well as being a third of a stop faster.
I think one of the least talked about strengths of the system lies in the lenses, too: specifically, the use of leaf shutters. A focal plane shutter at that size will only sync to 1/125s, severely limiting your daylight lighting options or requiring serious amounts of power. However, the leaf shutter syncs at all speeds – in the case of the X1D, to 1/2000s – which gives you a lot of control over the amount of ambient light admitted to the scene. This is something unfortunately appreciated only by those who work frequently with flash. Actually, the high sync speeds coupled with Nikon TTL support and operation geared towards permanent live view make for a very good studio/static camera: in such situations, you need precision and the camera sits on a tripod anyway. Live view is the preferred mode of working for this kind of shoot, regardless of camera type. On top of that, you can tether wirelessly to an iPad via Phocus Mobile for both control and review; I give the iPad to my client to follow images and don't have to worry about tripping over cables (though the possibility to tether over USB-C is under the lower port cover, should you wish). I do agree with another frequent piece of feedback I get, though: my back would really appreciate a tilting LCD.
This raises an important question: who is the target audience for the X1D? I'm not sure this was fully defined at the camera's conception, but then again this tends to apply to most new product categories. On one hand, it's asking for the outdoors: full weather sealing, including lenses, small size (for MF, and at an absolute level, the body is similar to an E-M1.2's body), robust construction, high (i.e. daylight-friendly) sync speeds, GPS module. On the other hand, it seems built for studio work – wifi tethering, high sync speeds, Nikon TTL support. An EVF has a long way to go to replace the really excellent optical finder of the H6D-100c, but it does instead offer peaking and exposure preview. I'll be the first to admit that for most people and purposes, it makes the other options in our lineup difficult to justify – unless you absolutely need the optical finder, or AF on a lens that exists only in the H system. Even CF lenses can be adapted with the CF-H and H-X adaptors, and used with the electronic shutter at much wider speed ranges than the original 1/500s mechanical shutters.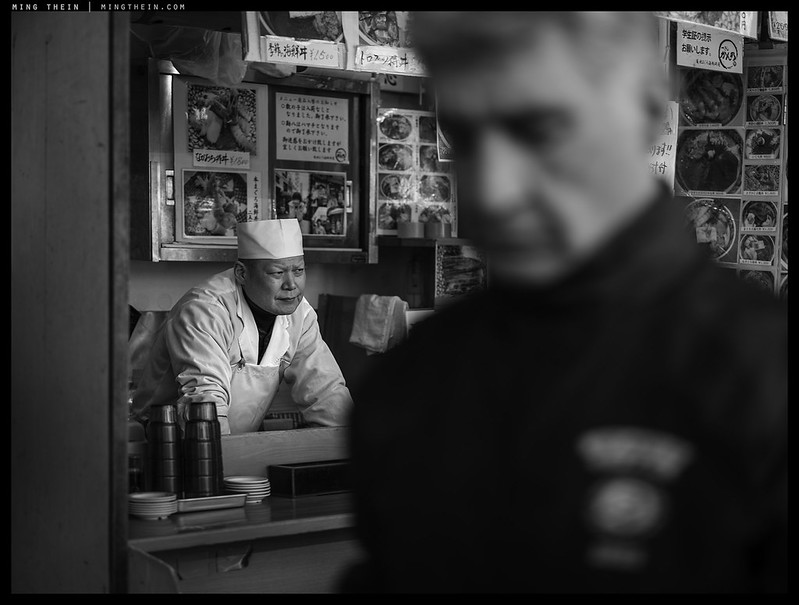 We probably did ourselves no favours by offering the same image quality as the H6D-50c in a much smaller and cheaper package; but I also think if we didn't, then we run the risk of falling out of sync with the predominant trends in photography today: less money for most jobs at the pro end, which means cheaper equipment to deliver acceptable return on investment; but more wealthy enthusiasts that are over the 'more of the same' type upgrades and looking for a meaningfully different experience. The X1D offers this, and a significant boot to image quality at the same time. Whilst it uses the same sensor as the GFX, and is ostensibly the same category of camera – the usage experience is very different simply because the approach to camera control is completely different: the X1D is about as simple as you can make something with a full feature set; the GFX is like a scaled up X-series -read into that what you will.
In the long run, I'm actually less concerned about the image quality part than ever before – not only have we past the point of sufficiency, but every subsequent sensor generation improves – albeit by smaller and smaller increments. The rest of the hardware, UI, user experience etc. will be the differentiating factor. For a few, photography is purely work – and you probably wouldn't bother spending this kind of money on your tools if something cheaper will be deemed acceptable by the client. For the majority, photography is something we do because we enjoy it or because we are compelled to it, and GAS is an unavoidable consequence: we must enjoy our tools too, in order to be creative. Notice this second category doesn't really separate between pros and amateurs: to be a good creative, you have to have the mental latitude to want to experiment and not worry about your tools. Better yet, you have to feel good about your tools and enjoy using them. Beyond that – we want the flexibility to make better pictures under a wider range of conditions with more output options. The images accompanying this review are illustrative of that – the X1D now has a very versatile envelope indeed. On my trip to Iceland last year, I carried a record low amount of equipment for a shoot of this type – but felt like I wasn't missing anything (and better yet, had no hassles with carry on). What's not to like? MT
The X1D in various configurations and with various lenses can be ordered online from B&H and Amazon, or direct from Hasselblad.
__________________
Ultraprints from this series are available on request here
__________________
More info on Hasselblad cameras and lenses can be found here.
__________________
Visit the Teaching Store to up your photographic game – including workshop videos, and the individual Email School of Photography. You can also support the site by purchasing from B&H and Amazon – thanks!
We are also on Facebook and there is a curated reader Flickr pool.
Images and content copyright Ming Thein | mingthein.com 2012 onwards unless otherwise stated. All rights reserved