At the macro level, the structure of a city has always seemed much cleaner and more organised than when you get in it – there's a sort of fractal perfection of the wimmelbild kind where the overall visual density is quite homogenous within all of the areas that can be build upon. It's as though we seek to fill and exploit every possible space available to us – and in doing so, make something that's always reminded me of a carpet or a lawn: from a distance, regular, but close up, completely random. I'm sure if we were to take the site of any of the world's major cities and start again, the result would be extremely different from what we have now (and in some cases, perhaps wouldn't exist at all – building below sea level, for instance, is probably not a such a good idea in the long run). At a more pragmatic level, we never quite made it to the far side of the strait – next time…MT
This series was shot with a Hasselblad H6D-100c, various lenses and post processed with Photoshop Workflow III.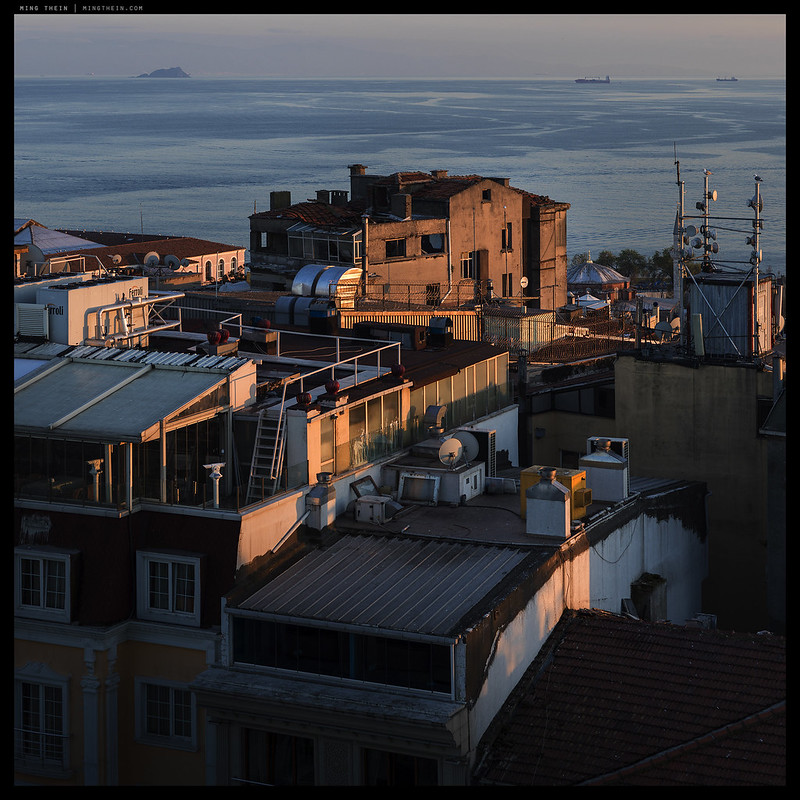 __________________
Ultraprints from this series are available on request here
__________________
More info on Hasselblad cameras and lenses can be found here.
__________________
Visit the Teaching Store to up your photographic game – including workshop videos, and the individual Email School of Photography. You can also support the site by purchasing from B&H and Amazon – thanks!
We are also on Facebook and there is a curated reader Flickr pool.
Images and content copyright Ming Thein | mingthein.com 2012 onwards unless otherwise stated. All rights reserved